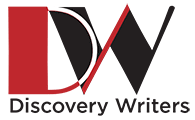 Discovery Writers


Who we are
The Discovery Writers is a Sydney group of dedicated writers who enjoy writing poems and stories, both fiction and memoir.
What we do
We meet in Hurstville on the first Tuesday of each month (except January) to read and discuss our current work. Amongst our members are poets, short story writers and memoirists. Each year we choose a writing theme and upskill our knowledge through workshops. Discovery Writers welcomes all those who enjoy writing to come and share in our friendship afternoons.
Where and when we meet
Miles Franklin room, Hurstville Library, Dora St, Hurstville
12.30 - 3.00pm, first Tuesday of the month (except January)
Monthly workshop
The Many Paths to Environment
A few years ago, Discovery Writers explored "The Write Environment", selecting topics both from writing and from the environment.
In this, our 10th year, it seems only fitting that we revisit some past themes, with the view to building on skills and gaining new insights into our chosen areas of interest.
Today, we will visit nature and the environment, though mostly through visualization and memory. Using some visual aids, we will write about the micro — the flecks and specks — or about the macro, the whole landscape. Although the term "environment" may suggest nature, including living and non-living aspects, it can also be used for a whole system as in the phrase the built environment.


We will investigate through story and/or poem, what environment means to us and to you.
Current projects
Radio interviews, Short Cuts writing project.
Disclaimer
Copyright of the material on this site remains with the author of each text.
No part of this website may be copied, except with permission of the author.
Acknowledgement
Discovery Writers wish to express our appreciation for a grant under the current Georges River Community Grants program.
Next meeting
Date: 2nd May
Place: Hurstville Library
Time: 12.30 - 3.00pm
Contact
Facilitator
Margaret Ruckert
email: click to send
Useful Links
Podcasts/Links
The text you want to put to make them go there
-->